Unleash Your Style, Embrace Finest Craftsmanship
Explore the World of Hides and Leathers
SHOP OUR FAVORITES
We have top quality leather to suit your taste and decor!
Stand by Our Selection:
When you place your order we will personally send you 2 selections to confirm your exact hide to guarantee full satisfaction. We're here to give you the best quality and full transparency.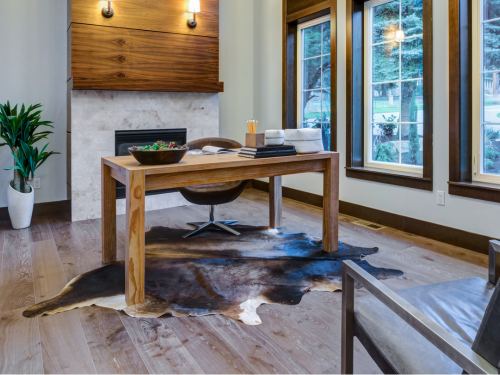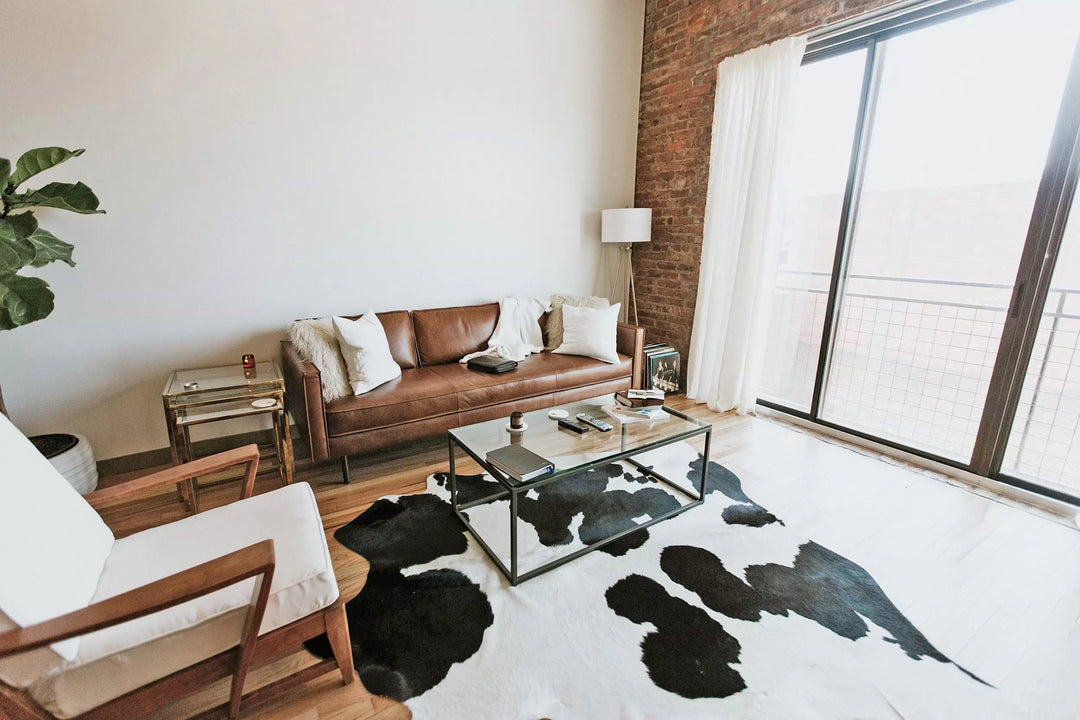 Cowhide Rugs
"Quality is great with very fast shipping. I even got to pick the stockings I wanted. Super friendly and quick to respond to questions."
- Lori
SHOP COWHIDE RUGS
Bison Hides & Rugs
"The seller sent me photos before shipping out my item to make sure I was able to choose the exact hide I wanted. Super nice to work with and the quality of my hide is amazing. Shipping was very quick and straightforward. 10/10. Would shop again!"
SHOP BISON HIDES
Goat Skins
"Fantastic customer services. Arrived super fast and well packaged. Wry beautiful colors. Highly recommended shop."
Sam & Brian - Houston, TX
SHOP GOAT SKINS
★★★★★

Had a shipping mix up on an online order which was immediately resolved with some of the best customer service I have experienced. This is definitely a good, honest, caring business that I know I can trust. My future hide orders will definitely be through Trahide Leather Company!

Connor Ray

Los Angeles, CA
★★★★★

I've been shopping at this company for a few years. In addition to their excellent prices they have a very good customer service. The merchandise is top quality, from their carpets to their bags. I recommend this company if you want to buy the best quality.

Kaly Smith

Miami, FL
★★★★★

Real quality products. Gotta admit i was skeptical at first since it was the first time i did business with someone other than my usual provider, but this has been a wonderful surprise. You get the quality of artisanal crafts and the quantity of industrial-made products. Keep up the good work.

Sergio Alejandro Prieto Garces

Miami, FL
★★★★★

Love my center piece it was exactly what my Living area was missing. Great quality leather and service.. Many thanks Michele!!

Allan Interian

Hollywood, FL
★★★★★

I loved the hides and the patch rugs. I have one in the living room and one in my office - they give the house warmth... plus I have a dog and a toddler - I can just hose these off! Great service and love the product!!!

Marcel Rizo

Greenland, ID
Frequently Asked Questions
We send you a similar rug to the style, color and pattern in the photo and upon request, we will photograph 2-3 hides and have you choose the one you want. You'll receive an email after your purchase and all you have to do is reply and we'll get over the hides to choose from.
All our hides and leather are 100% real. We don't use any faux materials and only the Italian leather or dyed skins have pigment or metallics. All our leather is sustainably and ethically sourced as they are the by-product of the animal.
All the accessories are hand crafted and machine stitched. We work closely with the artisans and have been working with them for over 15 years.
We source hides from the USA, Argentina, Brazil, Colombia, Peru and Italy. Depending on the hide or leather you choose it will have its origin.
We work directly with the tanneries which helps us have much higher quality control and an established relationship. We are former tannery owners and know the exact process and how to work the hides and leather.
Our free shipping on orders $100+ includes domestic USA delivery. Please email us to inquire about international shipping so we can quote your shipping rates. Extra fees will apply.
We usually ship within 24 hours of the order unless you requested to choose your hide or if we have a special shipping request.