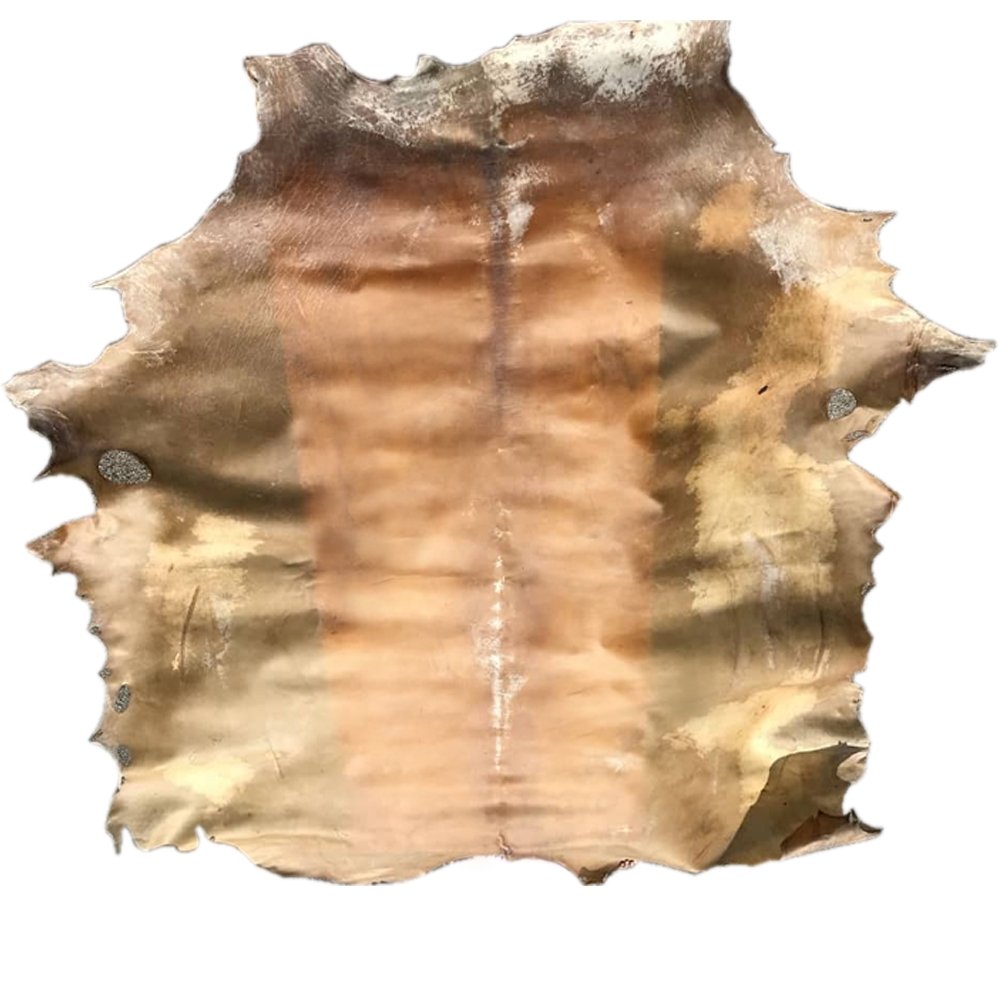 Rawhide - Buffalo / Bison
Size: Dimensions: approx 45 to 50 sq ft - Approx 7ft by 7ft
Each hide is carefully selected from ethically raised bison and undergoes a traditional tanning process that respects the integrity of the material while ensuring its longevity and strength. The result is a supple, durable, and versatile rawhide that's perfect for a wide range of artistic and crafting applications.
Key Features:
Authentic Bison Rawhide: Each piece is derived from carefully sourced bison hides, embodying the untamed spirit of the American frontier.

Time-Honored Tanning: Our rawhide undergoes a meticulous tanning process that ensures durability and resilience while maintaining the natural charm of the material.

Supple and Versatile: Bison rawhide offers a pliable yet strong foundation for a wide range of crafts, from intricate stitching to bold tooling.

Distinctive Character: The natural variations in grain and color make every piece of rawhide unique, adding a touch of authenticity to your creations.

Unleash Your Creativity: Let your imagination run wild with projects such as drum making, home décor, fashion accessories, and more.
• Top quality rawhide is best used for saddles, ropes, braids, drum heads, lamps, moccasin soles and more. 

• The rigidity of this un-tanned hide makes it durable, strong and great for laces and many buck-skinning projects.

• The hide when wet is pliable and soft and will take any shape you gave it when dried. 

• Rawhide has been de-haired and cured, but not tanned and is dependable and great quality.
• All pictures are taken in natural sunlight with natural glare of sun
We strive to give you a very similar hide from the one photographed. These are sample pictures and not the actual hide.
Low stock - 4 items left

Inventory on the way
Free Shipping On Orders Over $100
Please notice you may find little marks and scars because is a natural product.